✕

"Just for the record darling, not all positive changes feel positive in the beginning."
- S.C. Lourie
✕
Hey loves! I love drugstore foundations. They just keep getting better and better! I picked up the new Wet N Wild Photo Focus foundation from CVS and I've been testing it out for a few weeks now.... Here is what I think!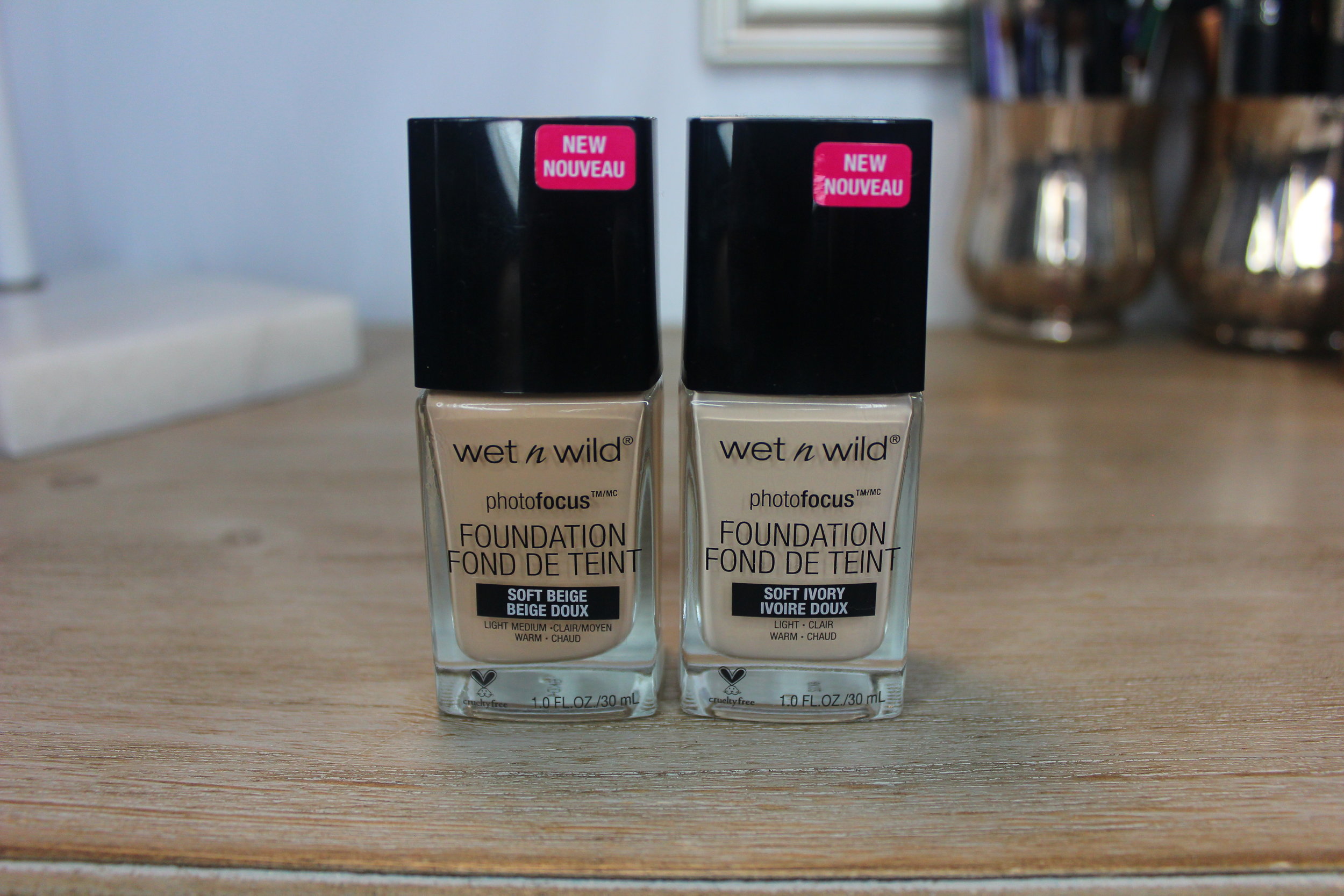 It's beautiful! It is glass and the top clicks shut. The applicator is a spatula.
The packaging is beautiful. It is glass and the top clicks shut.
The shade selection leaves something to be desired... Fairly typical for the drugstore.
I've been mixing two shades for a better mix - Soft Beige and Soft Ivory.
Here are the claims on the website, "Your skin, only better. Our new high-performing, skin-perfecting foundation underwent major road testing under seven different photo lighting conditions to deliver flawless camera-ready makeup every time. Specially made with a matte, light-diffusing complex to give your skin #nofilter perfection.
Featuring light-adjusting complex to help prevent white cast in photos

Tested under 7 light conditions with and without the use of flash"
This foundation has a chemically smell so if you are very sensitive to smells, you may not like it!
The coverage is medium to full. It's easy to go overboard and get cakey so be careful when applying! It's matte but not completely flat; there is a bit of luminosity to it to keep it looking more like skin. I like to apply it with a brush and then blend out with a Beauty Blender. A brush by itself leaves it looking too streaky/patchy so the sponge helps to even everything out and melt it into the skin.
It passes the flash photography test with flying colors! It looks GORGEOUS in photos. I'd have to say this foundation looks... Dare I say the best in photos? Better than any other foundation I've tried!
I don't know where they got magical unicorn tears to put in here but it works. The skin looks flawless! Both photos were taken with a flash.
Here is a little video of me applying the foundation as well as the other steps I take for a full face of makeup!
I have combination skin, acne prone and textured. I've been testing out this foundation for a few weeks and here's what I think so far....
It lasts for about 5 hours before it starts getting really dewy and breaking down on me. It looks AMAZING for those first few hours but after that, it looks terrible. But, in the foundation's defense - I've been only using one primer - MAC's Prep & Prime. I definitely need to start testing it with other primers to see if the longevity gets better.
I will also say that this is a foundation that seems to stay sticky/tacky on the face. No amount of setting powder changes that and it does transfer when you hug someone.
God, don't you just hate that?! Looking at them after you hug and seeing a smudge on their shirt? The worst!!!
So far, this is a foundation I will put on for photos or if I know I'll only be out for a few ours. I wore it for 12 the other day and by the end of the night, I look like a hot mess.
Despite the negatives, I love this foundation. The way it looks in photos.... You just can't beat that for $6!
I do wish it wore longer on me - so I will be testing it with new primers for the next couple weeks - I will keep you guys updated on my Snapchat (themakeupaffair)!
If there are any foundations you'd like me to review, leave a comment and let me know!
xoxo.